Opening Greendelta-Longan
After more than 2 year to arrange/ prepare all docs to submit to government and buiding Greendelta-Longan. This probject has been completed in end of year 2010 (Before Chinese New Year few days)-This means that Greendelta have been seriously preparing for properly business in very long term.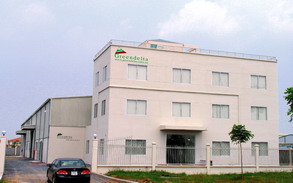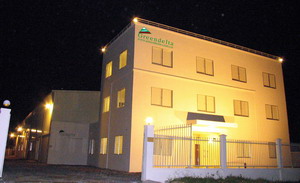 - Location: Greendelta-Longan is located at D14, Road No 3, Nhut Chanh Insdustry Zone - Ben Luc Dist-Long An Province - Vietnam. This is southern gate to HCM city and main gate to Mekong Delta where is the biggest area for agriculture. Beside first high way system of Vietnam to Mekong Delta and connecting to all of modern area of the southern Vietnam. Just take half hours driving from HCMcity/ Greendelta head office and same time to present or future international airport. Very near to all of seaport system and other transportation systems. This is modern developing area of HCM city and Vietnam
- Environment, Infrastructure and Facilities: Greendelta-Longan is beside Vamcodong river connecting to Saigon river and constructed in a clean and modern industry zone with very strict permission from government authority. This area is modern developing connecting to economic zone of southern Vietnam and HCM city. More than that Greendelta-Longan is invested with high and modern facilities to make sure standing-up for next 50 years and this is the first and proper investment for micro and foliar fertilizer in Vietnam
- Benefit: Greendelta-Longan will bring more benefit for both partner and end user. This make sure the quality of product is getting better and maintain goods is longer. It can also be big enough to arrange wide-variety of products for end user.
*** Greendelta is also completing Greendelta-Cantho at: D10-7, Road No 3, Project 11D, Phu Thu-Cai Rang Dist-Can Tho city-Vietnam where is the biggest city in Mekong Delta with around 25 million people and most of them is farmer for biggest agricultural area in Vietnam. This city is developing very fast and connecting with Combodia via high way 120km and international airport. With hope for Greendelta-Travel and Greendelta-Agro for the next few years.