Rice international Festival between Vietnam-Cambodia
Recently Greendelta participated in International Rice Festival between Vietnam-Cambodia, at the end of Vietnam on the south and next to Cambodia. There are too many farmers who planting paddy from both countries to join for this festival.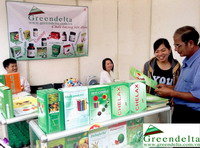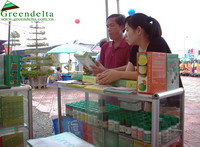 Greendelta would like to transfer almost Rice planting technical through using foliar and micronutrients to take care and manage rice to make sure rice developed well with higest quality. There are many concerns and questions from farmers and participants would be clarified by Greendelta. With wide range of products for rice, the farmers have many choices to select to make sure suitable and benefit for them when using the products from Greendelta.
COPYRIGHT 2007 Greendelta Co.,Ltd. ALL RIGHTS RESERVED | DESIGNED BY Greendelta